In one of the most emblematic buildings of the city in Alicante and with a privilege location in which Business World Alicante is created, is an international business technological center.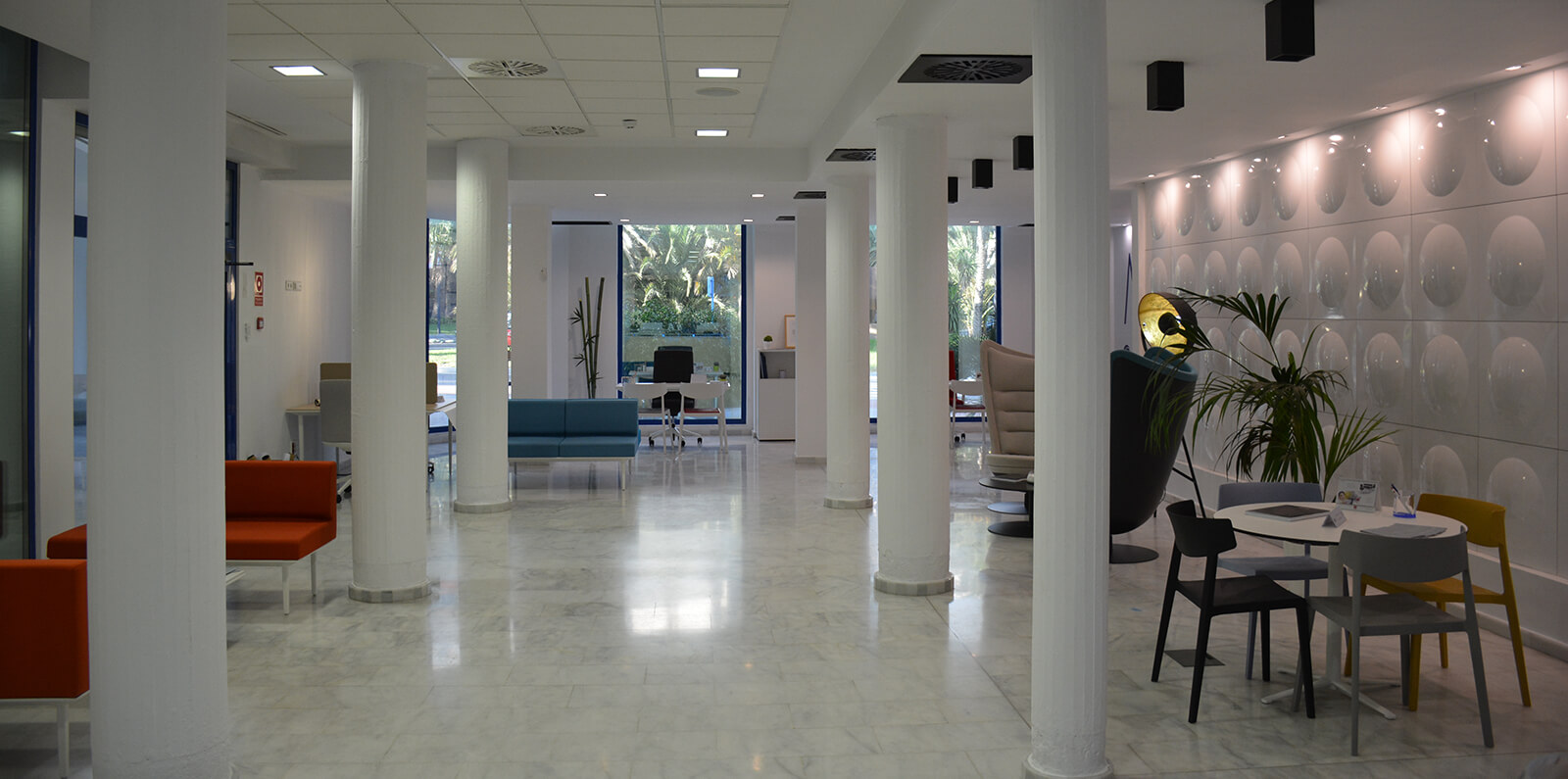 At Business World Alicante we offer a personalized and exquisite treatment where we work for and for the client, A space that reflects the excellence offered by your business.
A SPACE DIFFERENTIATED WHERE YOU CAN GENERATE BUSINESS AND DRIVE SYNERGIES.
A SPACE WHERE THE PRINCIPAL ARE THE COMPANIES AND PROFESSIONALS THAT OCCUPY IT. DEFINITELY, BUSINESS WORLD ALICANTE IS THE BEST PLACE TO CREATE "BUSINESS"